120 Thermo
Boîtier mural pour la Building Automation et le CVC
CARACTÉRISTIQUES
Le boîtier peut être fourni avec une poignée. Durant la conception, on porte une grande attention à l'esthétique et à la fonctionnalité du produit. En effet, on a prévu une poignée pour le montage de la partie interne du boîtier. Cette solution,améliore l'esthétique,et permet la retenue de la poignée en évitant qu'on la perde durant l'installation du produit. Le montage du circuit imprimé et réalisé sur le boîtier. Cette solution permet de remplacer rapidement les dispositifs en cas de besoin et facilite le montage / démontage du boîtier. La base a été conçue pour garantir le montage au mur ou sur une boîte de dérivation de 55 mm (standard international) ou du type 503 (standard italien).
Spécifications Techniques
| | |
| --- | --- |
| Matériau | ABS auto-extinguible |
| Couleur | Blanc |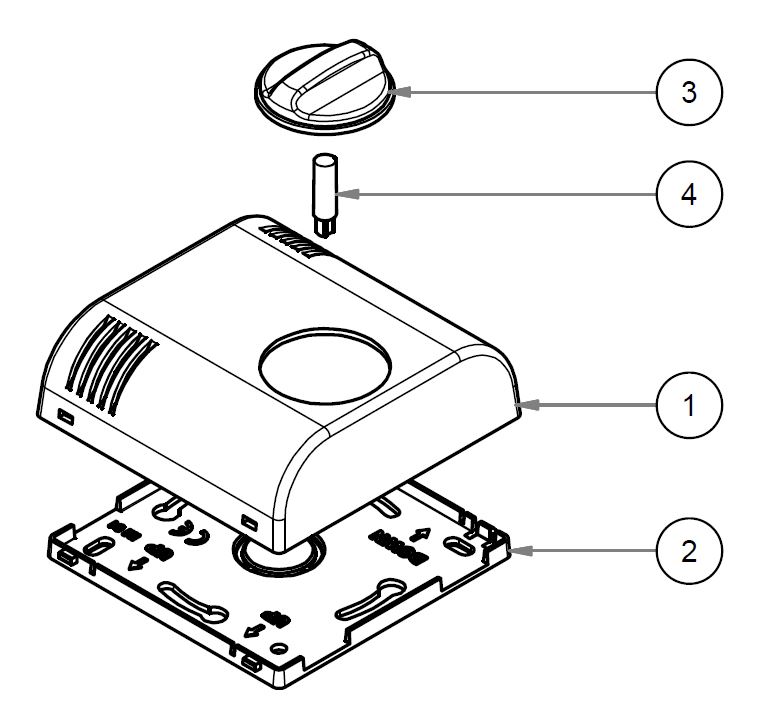 Description
1) Couvercle
2) Base
3) Poignée
4) Axe*
* Uniquement pour la version avec poignée
Login or register to see the complete catalogue with prices.
Special version on request